Then it was time for Bath and Body Works so we could stock up on all the delicious winter hand soaps and moisturizers. It's a girl thing, but we love those pump soap dispensers and they smell so pretty.
Macy's was the next stop where our intention was simply window-shopping and getting ideas for Christmas. But then we discovered they were having a fantastic sale on handbags -- we had a contest for whose bag looked the rattiest and decided that all three of us really needed new ones! So each one of us walked out with a new purse. We were so happy with our choices -- a red (looks pink here but it's a dark red) leather bag with a leather ruffle on it for Ash, a black hobo bag with a studded bow on it for Lys, and a sleek black bag with just the right combo of pockets and right length strap for me!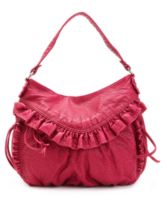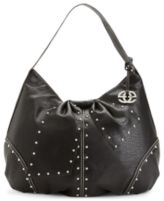 Evening rolled in and we ended up at the movie theater to watch the suspenseful "Argo" movie -- very good -- and then drove home to 70's rock and roll blaring through the car speakers.
They had to go back home Sunday morning -- and I miss them already! Thanksgiving is just around the corner!